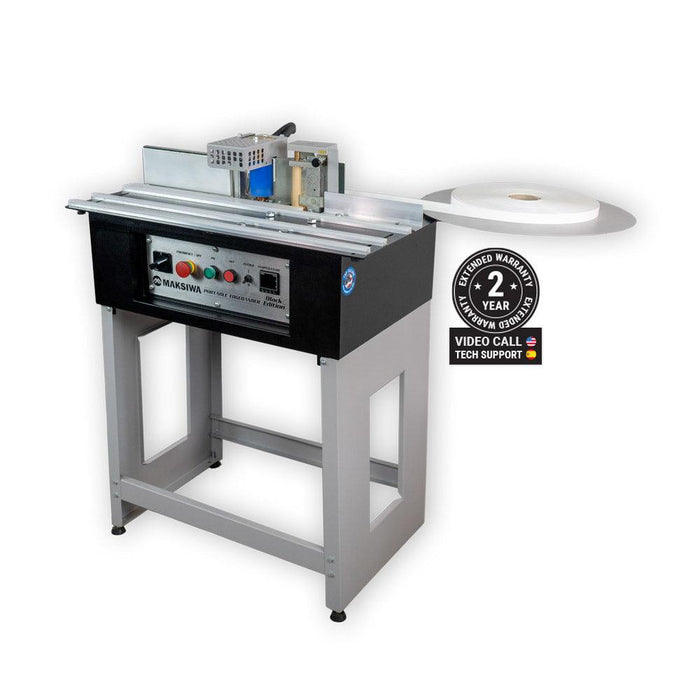 Maksiwa Portable Edgebander CBC.E Black Edition
Save

8

%
Save

8

%
Original price
$2,499.00
-
Original price
$2,499.00
Portable Edge Bander Black Edition – CBC.E BLACK
The Portable Edgebander CBC.E is designed for convenience, portability, and affordability. The retractable legs and feet make it easy for transportation. It can use any type of edgebanding tape as long it is up to 3" high and 2 mm wide, it has a manual cutter that offers precise cutting of the tape, a digital control temperature panel, and a glue pot with the capacity of 1.5 pounds (700 grams).

A spiral glue bar raises the glue from the glue pot and flows back down, similar to a fondue fountain. It uses low temperature pellet glues, Maksiwa recommends glues that work in the range of 130° up to 180° Celsius.

There is also an adjustment for the glue flow rate. Safety features include an emergency button, which will instantly shut down all machine controls. 2 Year Warranty.
If you are looking for an affordable and portable edgebander, the CBC.E Black Edition is for you.
Additional Information
Glue: Granulated Hot-Melt Low Temperature
Glue Temperature: 130° to 180º C
Max. tape width: 3"
Tape thickness: 0.3 mm - 2 mm
Feeder speed: 0 to 8 ft/min
Power: 1,300 W
Motor: 1 Phase
Volts/Amps: 127 V - 10,2 A or 220 V - 5,5 A
Weight: 114 Lbs